More than 30 years creating solutions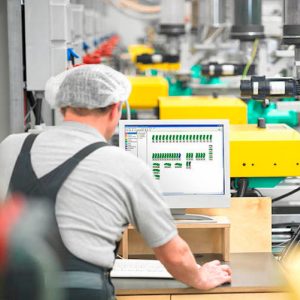 We are a Mexican group with more than 30 years of experience in the plastic industry. We offer integral solutions to the needs of our clients, always maintaining high standards regarding safety, quality and service. 
Our headquarters are in Toluca and we also have offices in the most important industrial areas of Mexico.
We are members of the National Association of Plastic Industries (ANIPAC A.C.) and we also are certified company under the ISO 9001: 2008 standard.
We are proud of working with world-leading brands such as Asian Plastic and Chen Hsong Group in the commercialization of plastic injection and peripheral machinery and molds.
Offer integral solutions that provide quality products and services for the plastics industry, using a quality management system and following a of continuous improvement philosophy. Through the optimization of our processes we seek the highest quality and the preservation of the environment in addition to supporting our community
To have continuous growth and increase the value of the business, promoting a healthy and pleasant work system that supports the human development of our team. 
To be leaders in each of the market segments in which we participate. Reach international presence.
Fill in your information and we will reach out to you anytime soon.